At Wanaka Physiotherapy, we offer both 30-minute and 60-minute appointment times and our clinicians can treat a wide range of injuries and conditions:
Sports injuries
Back pain, neck pain and other spinal conditions
Sprains and strains
Pre and post-operative rehabilitation
Degenerative and chronic conditions
Hand and upper limb conditions
Respiratory/Breathing conditions
Neurological conditions
Concussion and head injuries
Vertigo
Work-related disorder
Important information you should know:
If your injury/condition is a result of an accident, ACC (Accident Compensation Corporation) may cover part of the cost for treatment.
If your injury is covered by the ACC Hand Therapy contract, there is a one off initial co-payment. All follow up appointments are fully funded by ACC.
It is not a requirement in New Zealand to visit a doctor prior to seeing a Physiotherapist or Hand Therapist, Wanaka Physiotherapy can register ACC claims for you.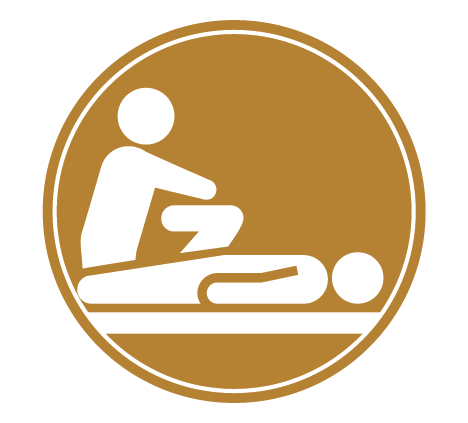 Manual Therapy & Manipulation
Acupuncture & Dry Needling
Hand Therapy
Pilates
Headache + Migraine
Rehabilitation
Concussion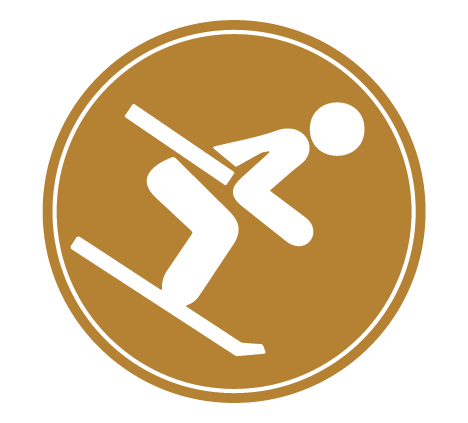 Musculoskeletal Assessments & Screening
Run Technique
Dance Medicine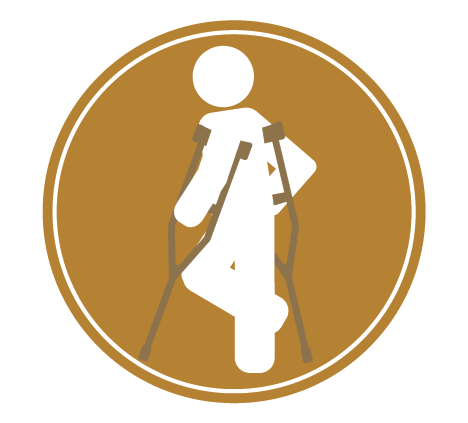 ACC Physiotherapy Contract
ACC Hand Therapy Contract
ACC Vocational Service
ACC Concussion Service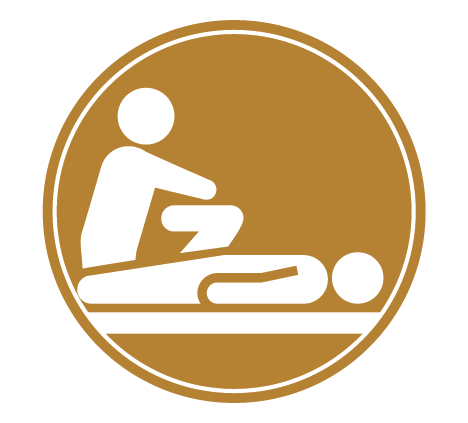 ACC's Escalated Care Pathway (ECP)
Anterior Cruciate Ligament (ACL) injury
Patella Dislocation injury
Post-Traumatic Osteoarthritis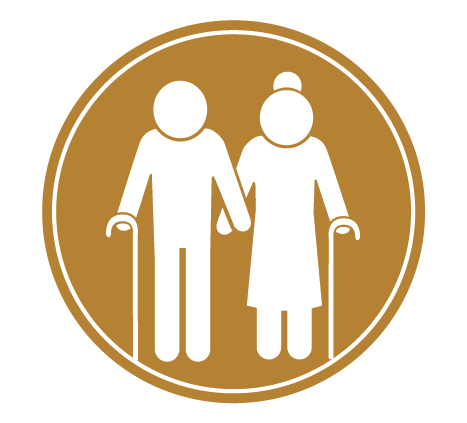 Falls prevention
Respiratory Treatment
Parkinsons
Neurological Conditions
MANUAL THERAPY & MANIPULATION
This can include soft release techniques, joint mobilisation and manipulation
WESTERN ACUPUNCTURE AND DRY NEEDLING
Both use a very thin needle inserted in to the skin. Dry needling is where the needle is inserted through the skin in to the muscle to help release trigger points and this allows the muscle to relax. Acupuncture is using the same type of needle but the insertion points are based on modern neuro-anatomical science.
HAND THERAPY
Conditions
Our Hand Therapists have Post Graduate qualifications and have advanced skills in assessing and diagnosing conditions of the elbow, wrist and hand. Some of the following conditions are:
Acute trauma: ie fractures, dislocations, crush injuries, lacerations to nerves/ tendons, sprains, burns, amputation and replantations.
Post-OP hand surgery: ie CTS, Dupuytrens, repaired tendons/ nerves and joint replacement.
Sports injuries to the hand, thumb, wrist, forearm and elbow.
Arthritic conditions of the hand.
Pain presentations
Overuse and congenital conditions
Neurological conditions
Splinting
Our therapists excel at designing and constructing customised splints and ensuring your off the shelf splint is comfortable and correct for you. Splints can provide:
Protection during healing
Decrease swelling/ deformity
Help with regaining mobility
Early and safe return to function and sport
PILATES
We have physiotherapists who are qualified Polestar Pilates instructors. Pilates has recognised therapeutic benefits for patients with a wide variety of conditions and/or injuries. The benefits include, core stabilisation, spinal & joint mobility, improved flexibility and correction of muscle imbalances.
Pilates maybe used in conjunction with other physiotherapy treatments, though we also offer one on one Pilates Sessions and classes that run for 6 week blocks Monday and Thursday evenings
HEADACHE & MIGRAINE TREATMENT
Ashley Booth has been specifically trained in Australia by Dean Watson to deliver the Watson Headache® Approach. Wanaka Physiotherapy is excited to offer this groundbreaking and scientifically proven treatment to headache and migraine sufferers. The diagnostic accuracy of the Watson Headache® Approach is unparalleled. It can confirm if disorders in the upper neck are responsible for headache or migraine and determine the exact nature of the disorder as well as which spinal joints are involved. There is no guesswork and no cracking or manipulation. Its unique and powerful feature involves temporary reproduction and resolution (easing) of usual head pain. For further information, go to www.WatsonHeadacheApproach.com
GYM BASED REHABILITATION
Exercise is therapy. Your Physiotherapist will prescribe a gym based functional strengthening program to aid you to return to work and/or sports. At Wanaka Physiotherapy we have Spin bikes, a WattBike, Pilates equipment, free weights, swiss balls, medicine balls, weighted vests and proprioceptive equipment to assist in your rehabilitation.
CONCUSSION
Concussion is an injury to the brain that results in a temporary loss of normal brain function. A person can suffer concussion without ever losing consciousness, and all cases must be treated seriously.
Concussion could include such symptoms as:
Headache
Nausea
Dizziness
Fogginess
Reduced tolerance to exercise
Visual and hearing disturbances
Emotional & sleep disturbances
Our concussion trained physiotherapists, along with your General Practitioner, are able to assess, treat and advise on your recovery. We can provide a structured plan to enable you to recover and return to school/work and sport.
MUSCULOSKELETAL ASSESSMENTS AND SCREENING
Musculoskeletal screening can be an invaluable tool in helping to minimise the risk of injury whether you are involved in high performance sport or just wish to help protect yourself from injury on the slopes or on the netball court. We assess movement patterns using video analysis and can tailor specific exercises and evidence based prevention programmes such as Netball Smart and the F11 plus warm up programmes.
RUN TECHNIQUE
Running is a wonderful way to see the beauty of the Wanaka Lakes area. Sometimes running related injuries can result, technique may be a cause.
Jo Williams is qualified in this field using the Coaches eye application to record technique, allowing playback in slow motion to view running style and understand where any changes need to be made. You will be given running drills and real time feedback to help you feel the changes needed, with the desired result being that you don't have to return to see us to treat injuries caused by an incorrect running technique.
DANCE MEDICINE
Ballet can put enormous strain on the body and be the cause of very specific types of injury. Inge Bahle understands these stresses and can provide Pointe Readiness assessments, inclusive of strengthening exercises to ensure readiness. Her experience with the New Zealand Royal Ballet also enables her to provide appropriate rehabilitation for injuries incurred while dancing.
ACC PHYSIOTHERAPY CONTRACT
Wanaka Physiotherapy holds a contract with ACC enabling us to register ACC claims without the need for you to visit your General Practitioner first. If your claim is accepted by ACC, they will cover part of the cost of your treatment. Our Physiotherapists will then use the most appropriate types of treatment to ensure a good recovery. See PHYSIOTHERAPY.
ACC HAND THERAPY CONTRACT
If your condition is accepted by ACC there is a one off initial co-payment. All follow up appointments for Hand Therapy are fully funded by ACC.
ACC VOCATIONAL SERVICE
The purpose of ACC's Vocational Rehabilitation Service is to help a client maintain or obtain employment or, regain or acquire vocational independence following an injury. Wanaka Physiotherapy provides this service for ACC via APM Workcare.
The service involves working with our client, their employer and ACC to get the best outcome for all parties, with clear communication lines and expected outcomes.
There is a combination of vocational input and functional exercise rehabilitation programs.
ACC CONCUSSION SERVICE
Wanaka Physiotherapy is part of the multidisciplinary team that provides ACC's Concussion Service.
ACC's Escalated Care Pathway (ECP)
Wanaka Physiotherapy provides the ECP programmes for a company called RESS, based out of Christchurch.
These programmes are available locally through Wanaka Physiotherapy.
The ECP programme is aimed at reducing delays in receiving treatment and improving long term outcomes for patients. Providing both surgical and non-surgical services, the pathways include:
• Anterior Cruciate Ligament (ACL) injury.
• Patella dislocation.
• Post-traumatic osteoarthritis.
Each of the pathways have operative and non-operative options. Your treating specialist will determine which is the most appropriate for your rehabilitation supported by an interdisciplinary clinical team.
The services included within the package are:
• Surgical services (surgeon).
• Hospital services (surgery).
• Vocational rehabilitation (return to work activity).
• Rehabilitation (physiotherapy services).
• Gym access.
• Health Navigator to aid patients to access appropriate and timely assistance and to co-ordinate their care.
Each pathway is fully funded for the patient. This improves the accessibility for all patients across the South Island.

For more detailed information please visit RESS website https://www.ressjv.co.nz/The-Pathway-And-Process/
CENTRAL OTAGO HEALTH SERVICES
Wanaka Physiotherapy has the contract for the provision of physiotherapy services funded by Central Otago Health Services (COHS).
This is for the provision of Physiotherapy treatment for conditions NOT covered by ACC, such as in the following circumstances:
To prevent/avoid admission to hospital or long-term residential care
To enable timely and appropriate discharge from hospital
To promote self-management of a person's' condition to enable optimal independence
To contribute to improving the quality of life for people in palliative care
To receive treatment under this contract, COHS require us to receive a referral letter from your GP or other public health practitioner.
FALLS PREVENTION CLASSES
"Stay Strong Stand Tall" group
A balance and strengthening program for falls and fracture prevention. Ashley will undertake an individual assessment and personalised home exercise program for you, to be carried out independently. There are also 10 weeks of 1 hour group classes held on Mondays at the St Johns Rooms. These may continue after your initial 10 weeks if you wish to make further gains.
No GP referral required or age restrictions (remember age is just a number!)
RESPIRATORY CONDITION TREATMENT
Respiratory Physiotherapy includes, but is not limited to, maintaining or improving exercise tolerance and functional ability by reducing breathlessness with breathing exercises and exercise prescription. Physiotherapy also aids in the clearance of secretions and to reduce thoracic pain to enhance the patient's participation in everyday life.
PARKINSONS DISEASE THERAPY
A community based class is held on a Tuesday between 11am-12pm at St John's Rooms on Link Way. The class is lead by Ashley Booth and is partially funded and user pays $5/class. Aimed at maintaining mobility (exercise is being shown as delaying the progression of Parkinson's), empowering, creating independence with activities of daily living in a social and supportive environment.
Exercises include the latest in Parkinson's specific training; boxing, seated, standing, moving and floor-based exercises.
There is ongoing communication between the physiotherapist, neurologist, Paula Ryan (Parkinson's Educator) and GP.
Ashley is able to provide 1 on 1 private sessions for individual programs and hands on therapy.
NEUROLOGICAL CONDITIONS
We have Physiotherapists who are trained in the treatment of neurological conditions such as Strokes, Parkinson's disease and severe brain injury.